Staff recruitment and staff training
Staff recruitment and the ProCredit Onboarding Programme
Our disciplined approach to recruitment illustrates our commitment to a certain way of doing business. All potential new recruits are required to go through a five-step selection process: from an online application to an individual interview. Those who successfully complete the recruitment process will be offered an employment contract and will start with the introductory ProCredit Onboarding Programme. This six-month training process covers all aspects of our approach to banking as a development-oriented commercial group of banks. It consists of theoretical and practical international training that lasts twenty-six weeks and is conducted in English online, at our regional training centre in Serbia, and in the banks of the group. This unique programme requires working in teams, facing challenges similar to those encountered in our daily work, exploring concepts and taking responsibility for the way in which the new employees can contribute to ProCredit and to building a fairer financial sector.
The aim of this programme is to attract and select individuals who share our enthusiasm for working with clients in a transparent, professional and friendly manner. The ProCredit approach to recruitment is rigorous compared to the norm in the countries in which we work, where often "who you know" counts more than what your potential is. This fair approach is highly appreciated by potential employees. It is also stimulating reforms in the wider banking sector as competitors see the need to provide more meaningful training for their staff.
Training and ProCredit Academy
Throughout the ProCredit group, we make significant investments to ensure that staff acquire the skills needed to achieve a consistently high level of performance while maintaining their strong sense of identification with our objectives and corporate culture. The ProCredit group dedicates significant resources to training. Top managers are frequently involved in these training activities.
Following the ProCredit Onboarding Programme, existing staff benefit from advanced training courses. We have invested especially in developing the customer service and communication skills of our Business Client Advisers and Branch Managers as well as of our Client Advisers. As English is the lingua franca of the group, there is strong focus on English training. In the ethics course, participants go through intense value-based discussions and ethical dilemmas.
In order to ensure high-quality management training, the group operates a two-tier academy system in Germany, and has developed its own curricula for it. Alongside the teaching of fundamental banking principles and courses on communication and leadership skills, there are courses on philosophy, anthropology and history. The academy curriculum also includes training on contemporary environmental challenges and management.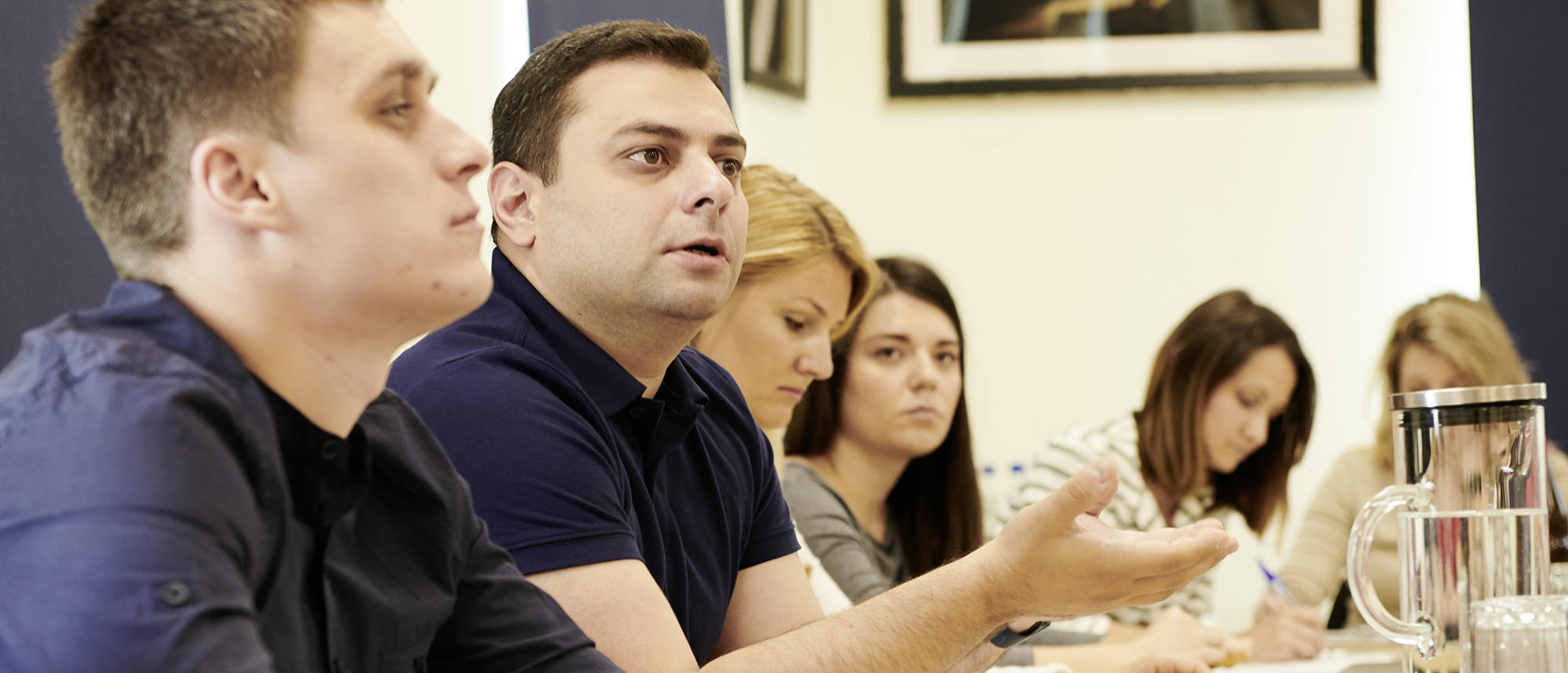 For the prospective senior managers and specialists from the many different countries in which the ProCredit group operates, the Academy is an important platform for intensifying their awareness of the corporate values and preparing them for their role as multipliers of the group's common principles. It is also the backbone of a strong, cohesive and closely-knit network of highly competent colleagues who are fully engaged in the development of the group.